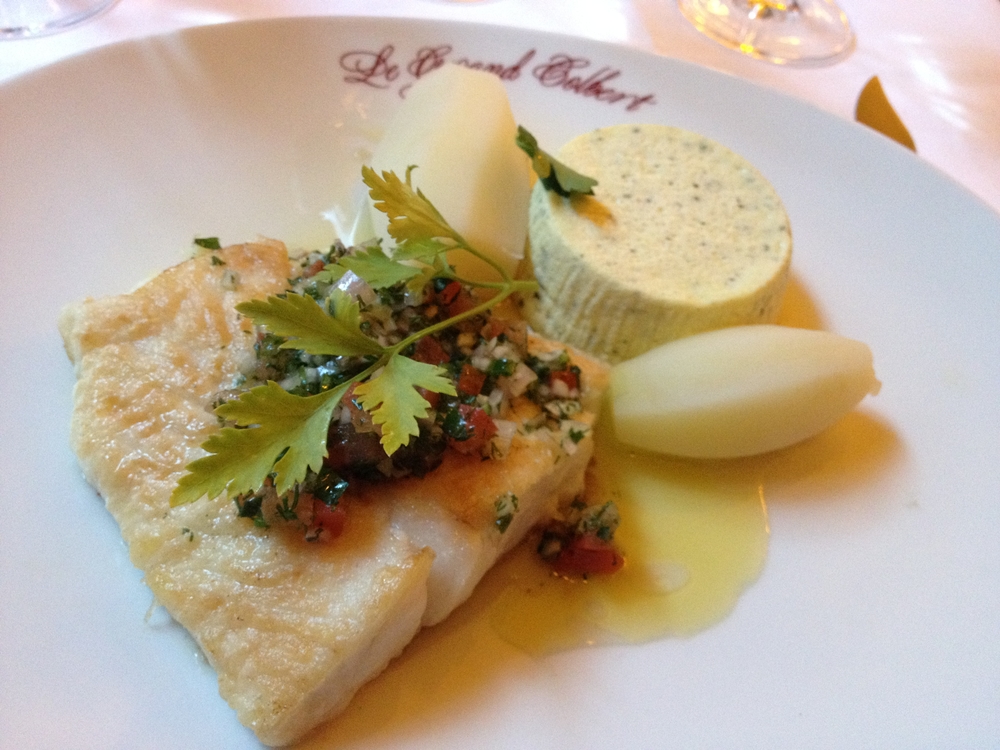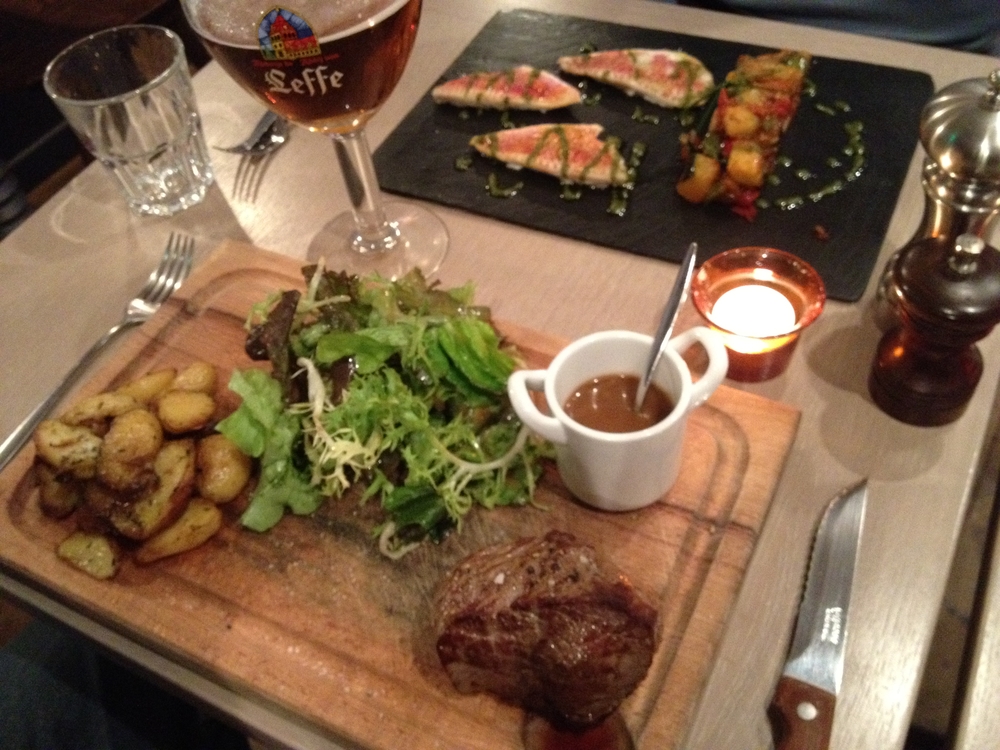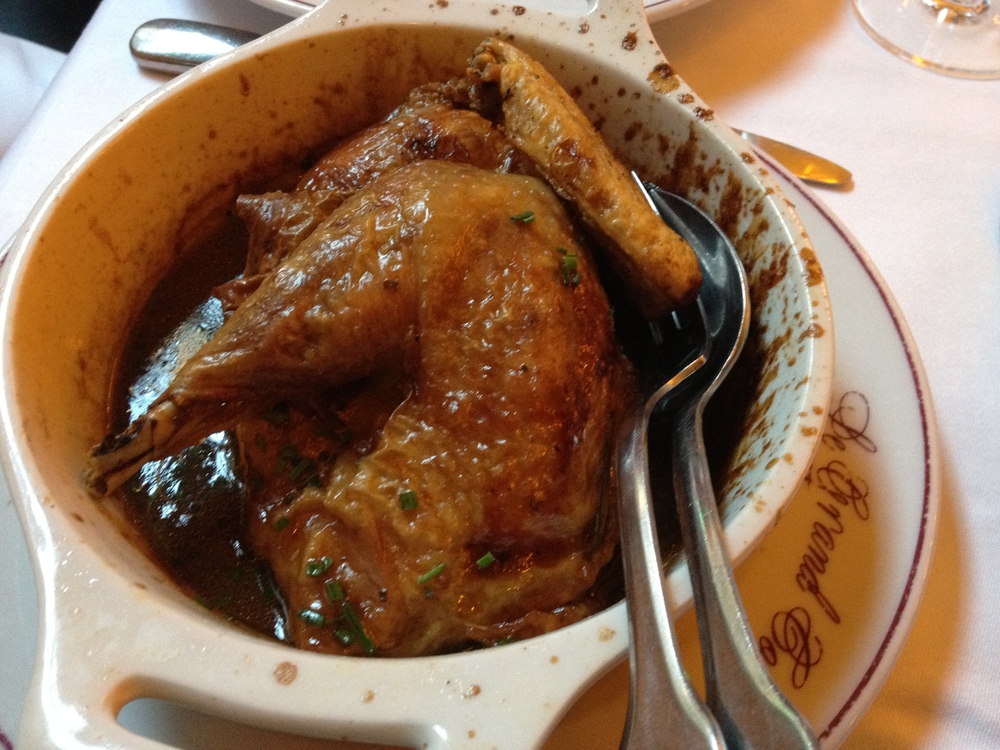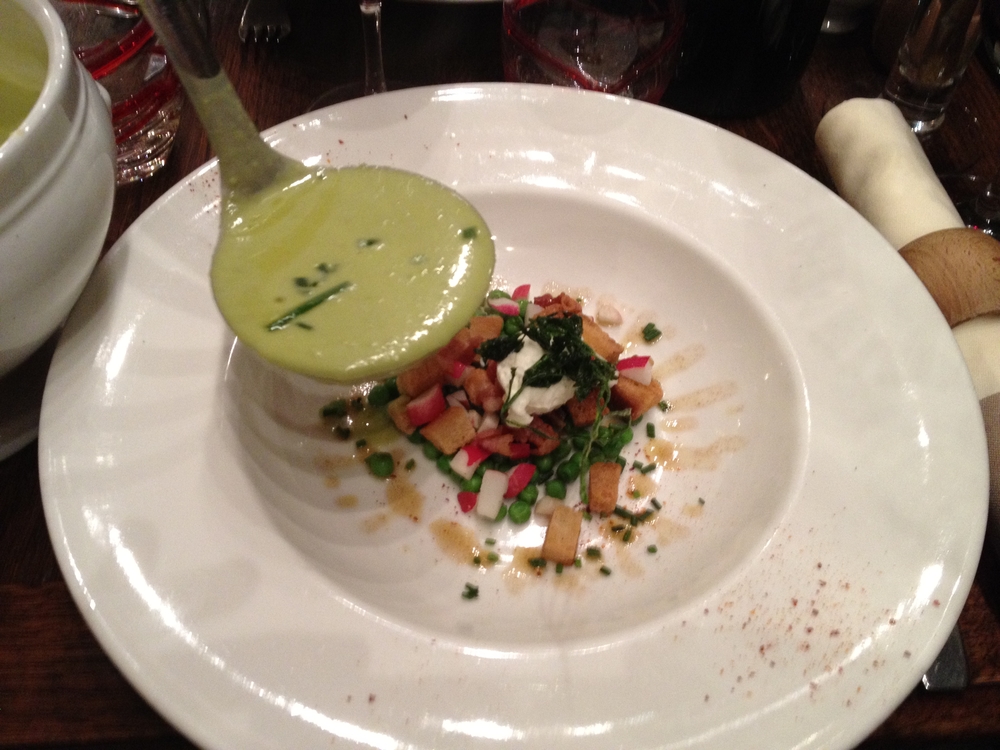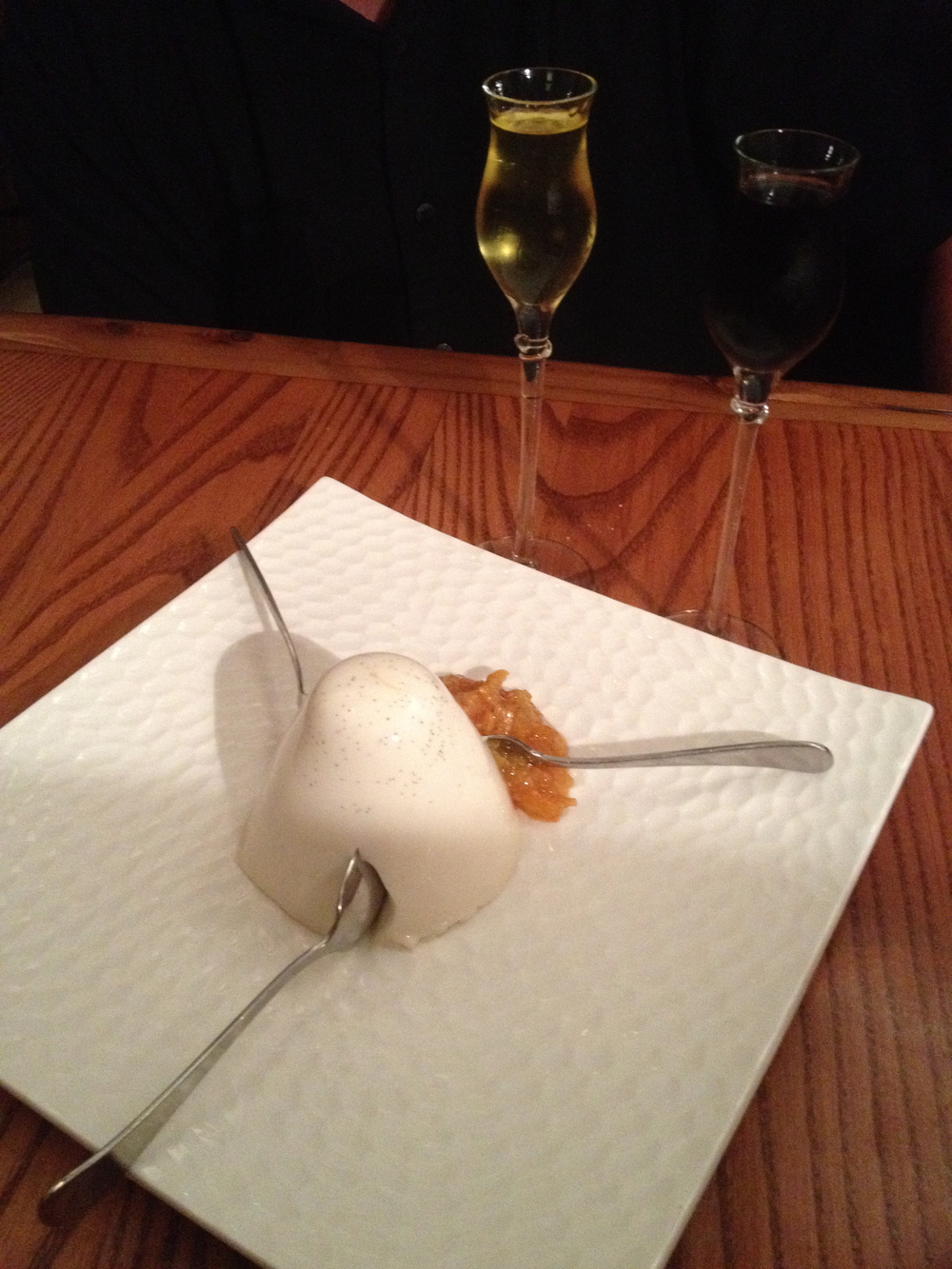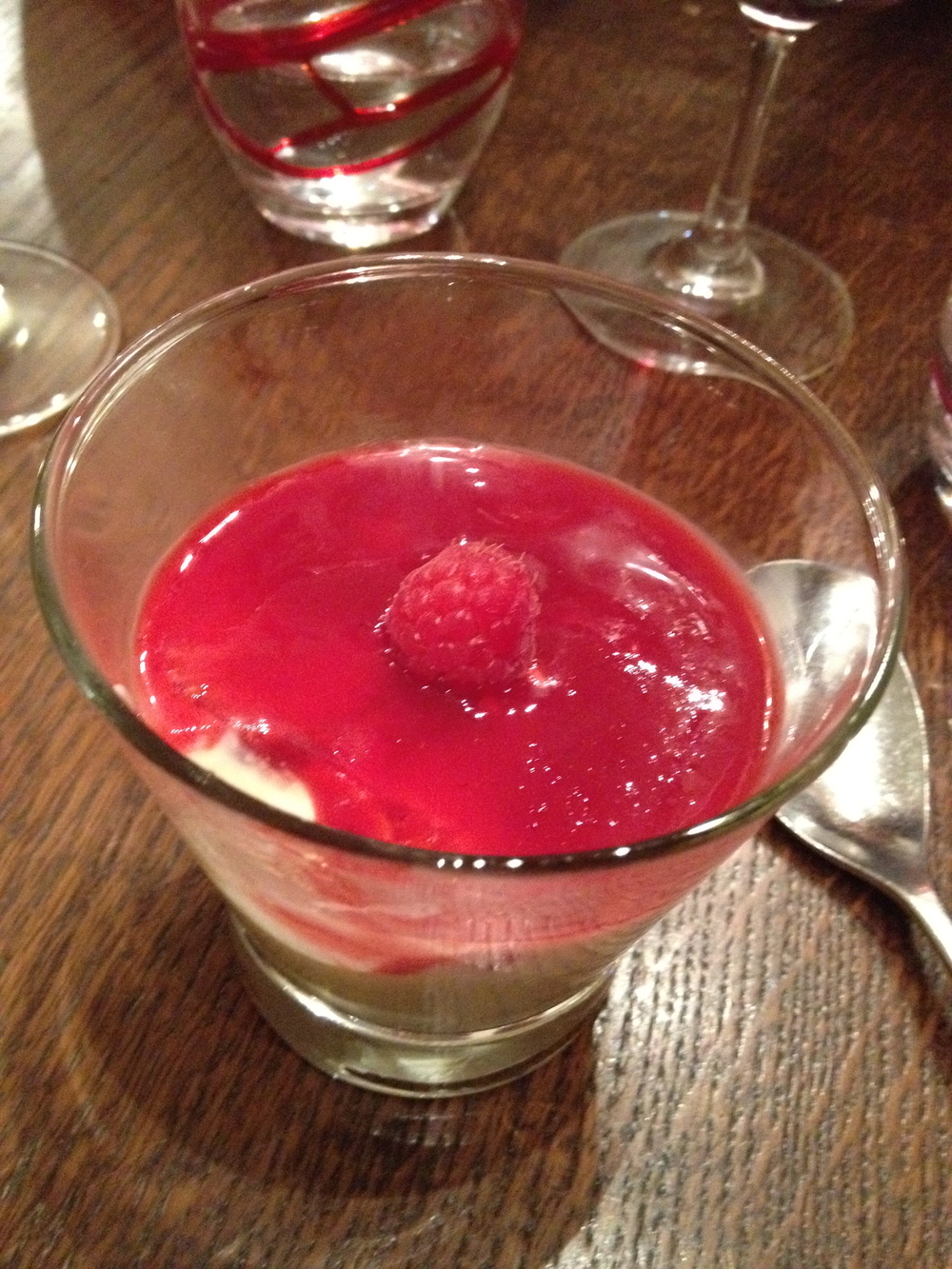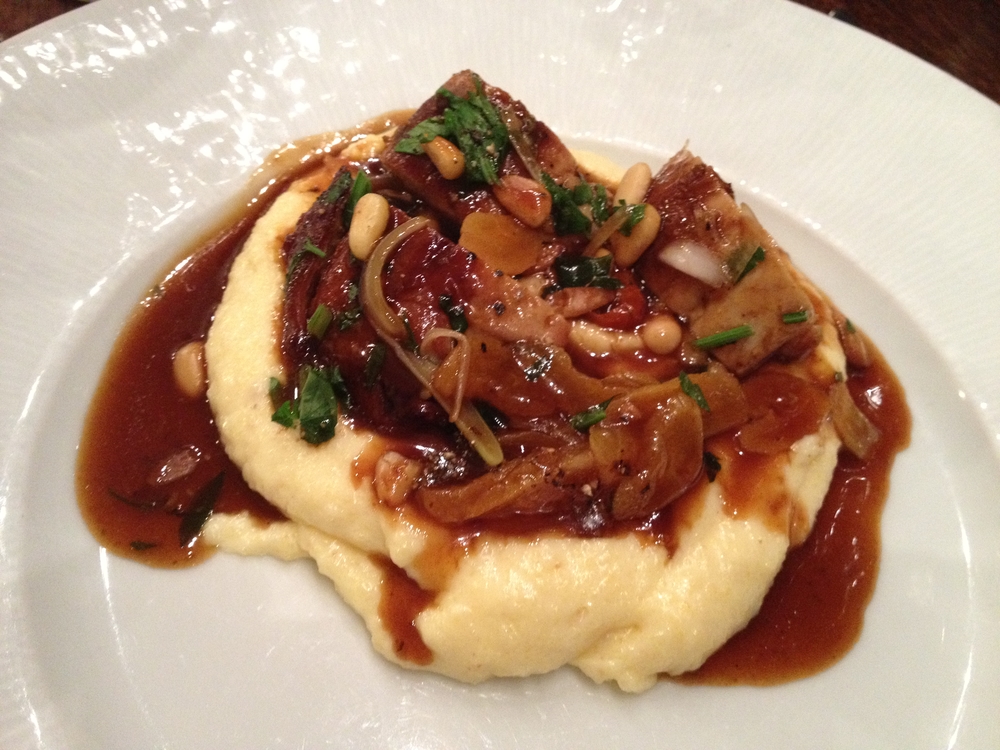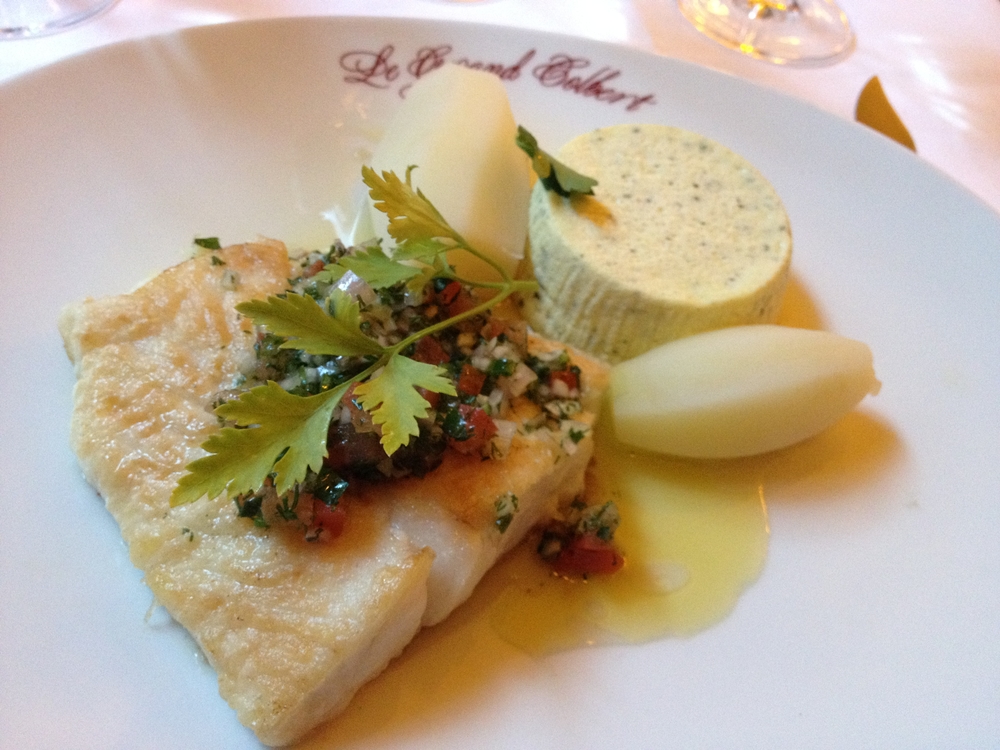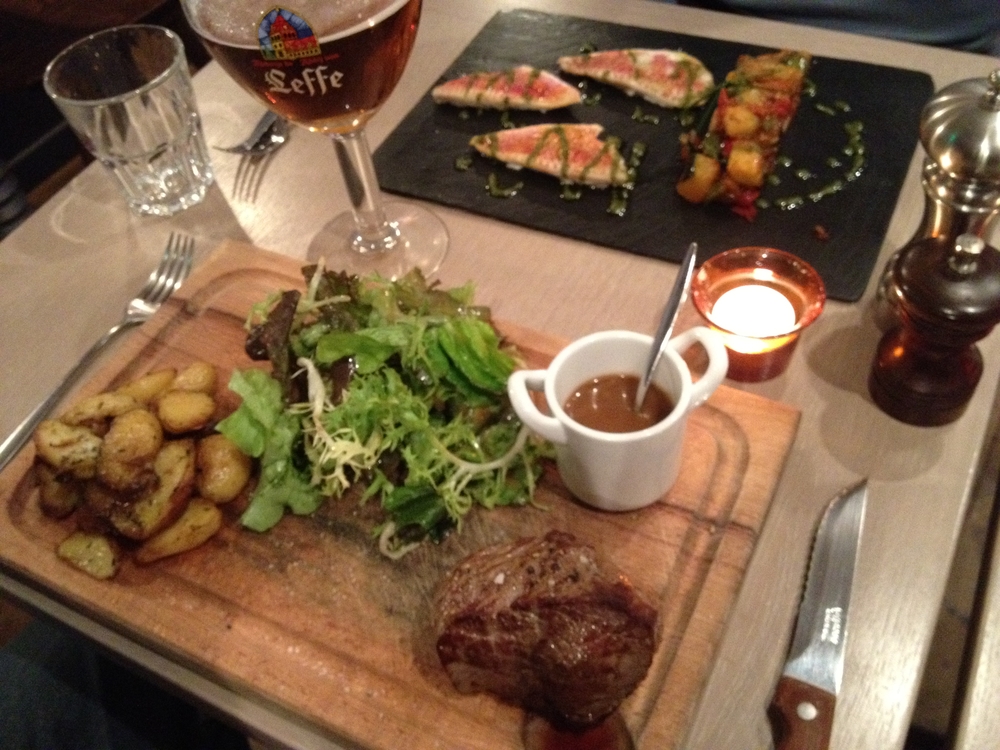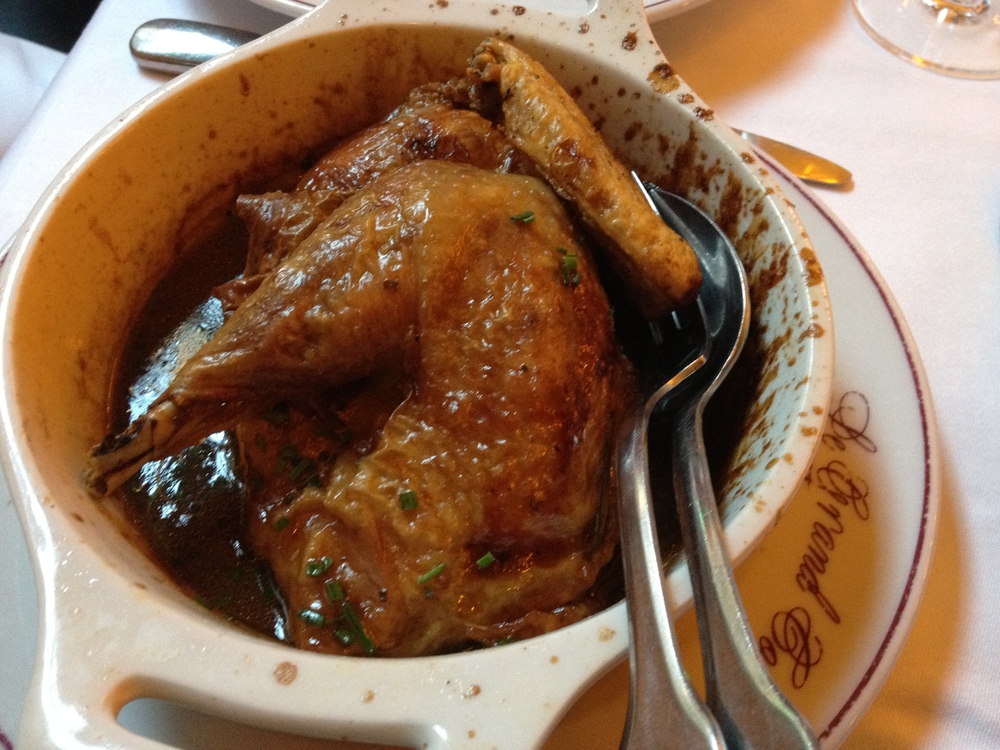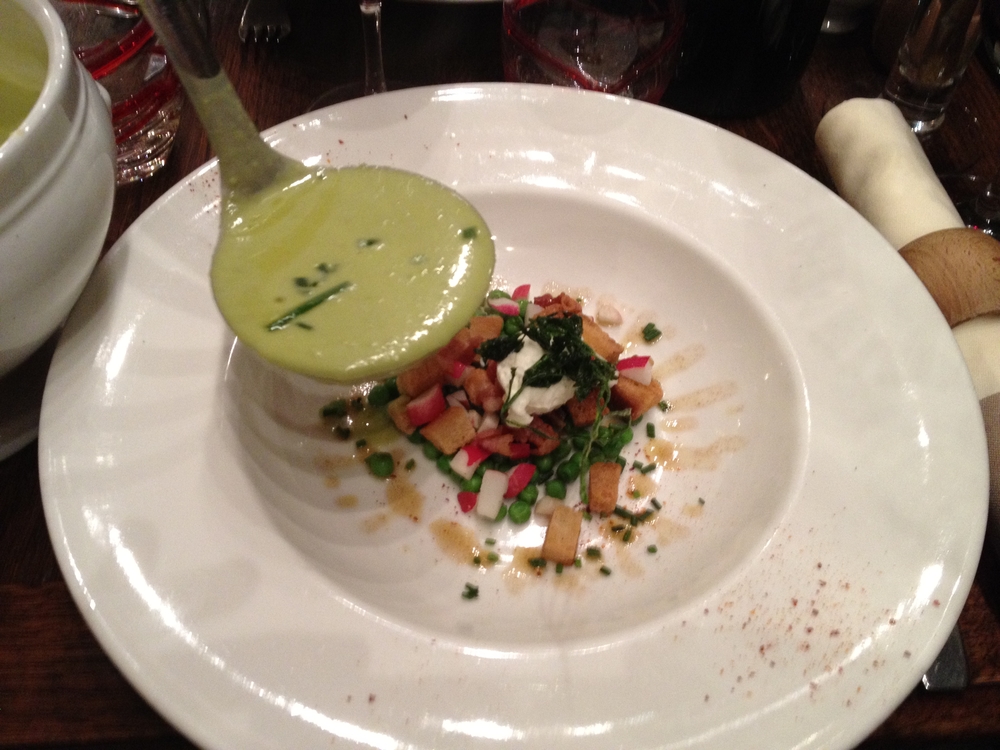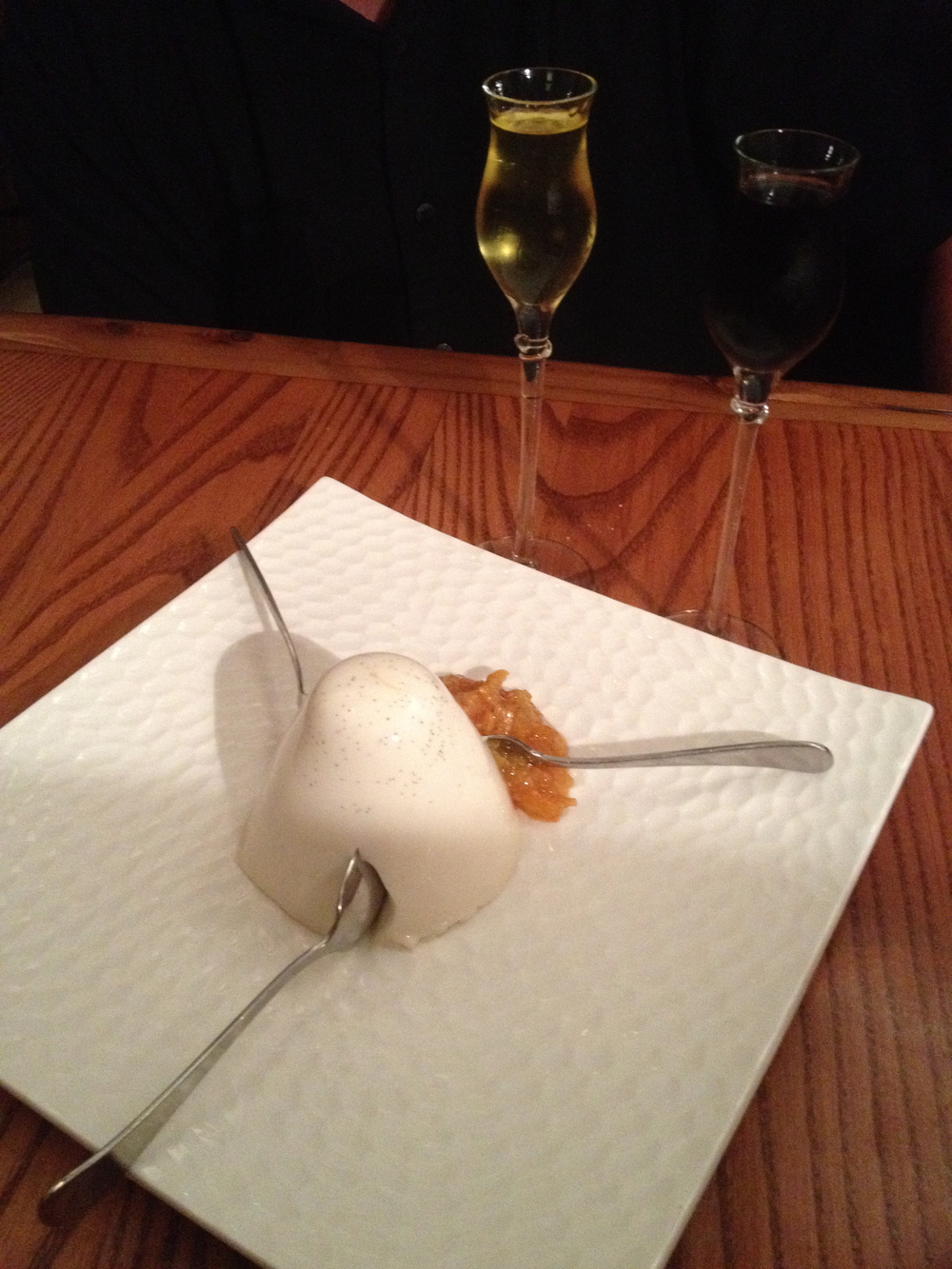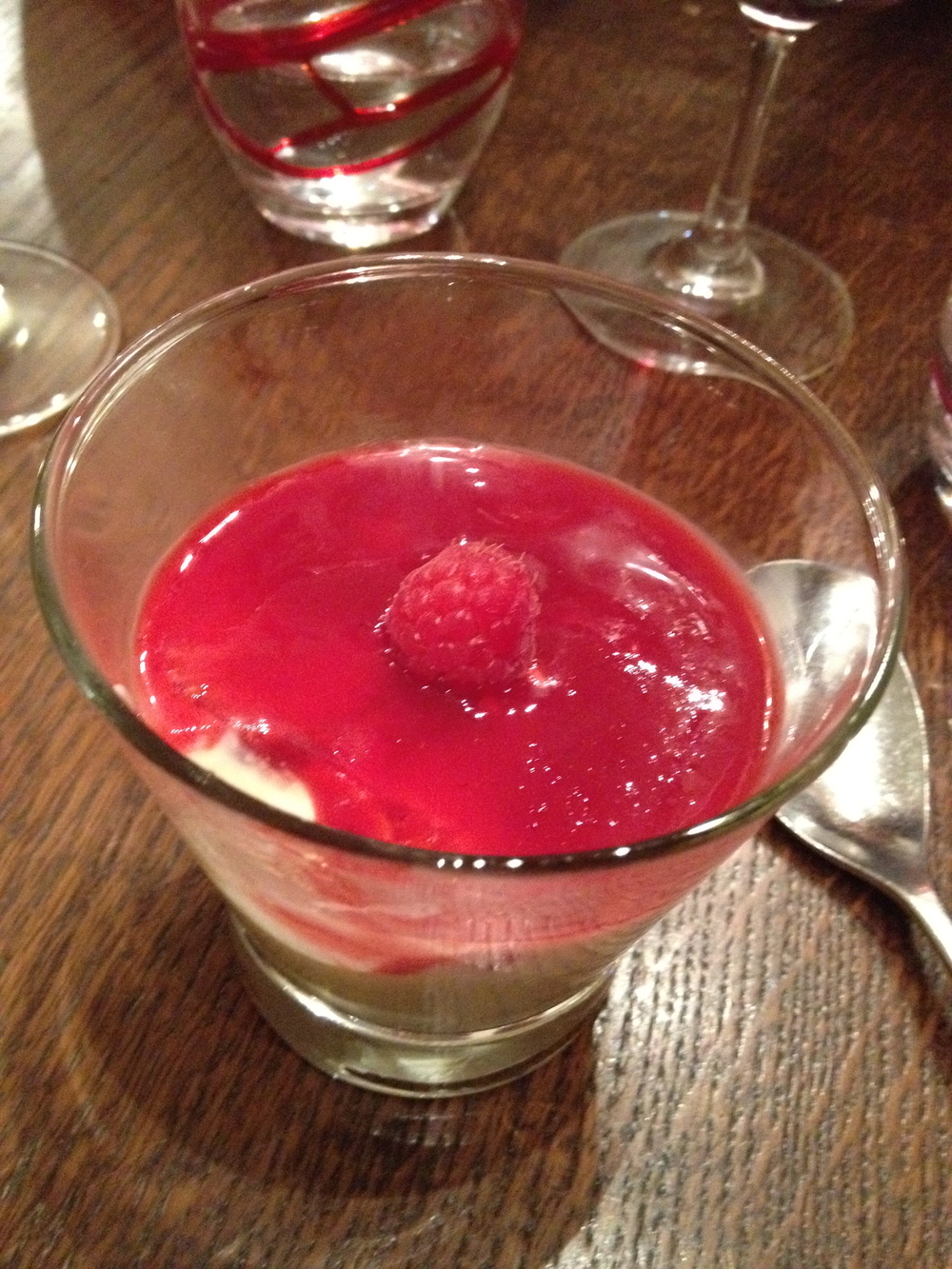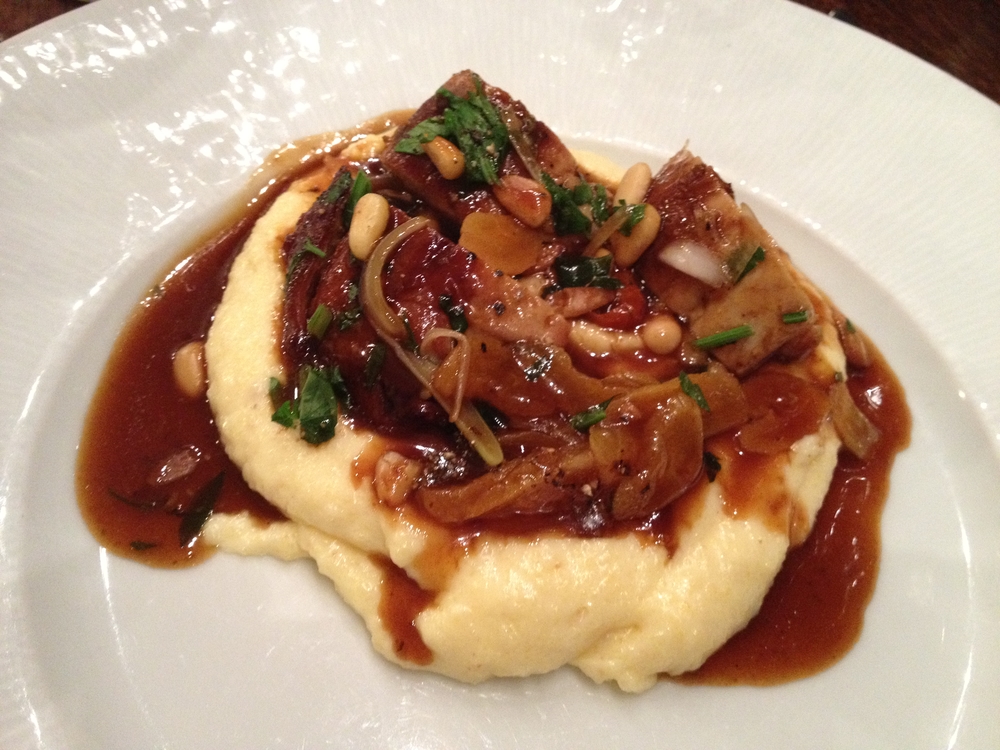 Visiting Paris on a budget is not difficult, especially for young people: most museums are reduced-price (or this pass is worth every centime, if you're an art lover) and cheap food is easy to find. In fact, I was just moping about yesterday about how much I wanted to go back to Maoz, home of the unlimited falafel toppings for a five-euro meal that could satisfy even a "starving" teenager.
HOWever. You owe it to yourself to visit at least one high-end place, somewhere you'd pay fifty or even a hundred euros per person for a multiple-course meal with wine. If this sounds insane, consider that it's frighteningly easy to spend two or three times that amount; I'm still thanking my lucky stars that Josephine chez Dumonet was full or closed every time I called for a reservation, because when we walked by to check out the menu my eyes almost rolled out of my head.
So: an indulgence, but one you can afford. Hang out at a park for a day or two if you have to (more on that later.) It will be worth it: in France, dining is an experience we just don't understand here.
First, it is worth noting that servers in France are paid handsomely, and they earn their salaries by taking the time to hone their craft. They know about every dish on the menu, and you can trust them to make good recommendations. They will never, ever say "can I get that outta your way?" or "still working?" In fact, they will never clear a plate until everyone at the table has finished, proof that they understand a meal as a communal experience and not an individual, climate-controlled exercise in efficiency. Whomever has been telling the most interesting story will need more time to finish his meal: this is a respected fact.
Second, servers are not paid or pressured to push any particular special of the day, week or season. They will not ask if you've "been here before." They will not encourage an appetizer, dessert or second glass of wine, but they will gladly bring one if you ask. They exist to fulfill their job description: they serve. I have not tested this theory, but I'll bet you could enter a fine restaurant, order a bowl of soup, and sit all night without the check ever appearing at your table: at many of our dinners we spent two or three hours in the restaurant, and after having eaten and drunk every possible course and beverage pairing, the server remained discreetly in the background until summoned with a request for l'addition.
But here I am, five paragraphs in, and I haven't even mentioned the food. Ohhhhh my.
Maybe I should start by saying that the French spend more than twice as much of their income on food than Americans do. Quality matters. The butter I brought home from my last trip, embedded with tiny crystals of sea salt? Worlds better than anything I have found here. The salads they serve as accompaniment to their meals could make meals in themselves.
It should come as no surprise, then, that each meal in Paris is a singular experience; it almost feels wrong to re-visit the same place twice, when there are so many jewels lying undiscovered in the dark streets of the city. And oh, the stories. The time we entered, on a lark, a restaurant featured in a movie I like, and ordered the character's favorite dish: the pan sauce for the roasted chicken was heartbreakingly perfect, and the mound of fluffy potatoes a decadent supporting role. (Yes, while waxing eloquent about French food, I have been known to use a stilted analogy or two.)
There it is, in all its buttery glory. Another story: once we were caught without a plan in a residential area. Yelp to the rescue — we found a Sardinian restaurant where we enjoyed truffle ravioli with cream, cold fish with fennel salad and a perfect panna cotta, below, sipped with vividly strong eau de vie in blueberry and saffron.
Mmmmm-hmm.
Have I ever had a bad meal in Paris? Sure. I think you have to try hard, though, to find one. The key is knowing yourself: I'm picky about my beef (I like it very tender, finely marbled and just slightly pink) so I rarely (ha!) order it there. Ditto sausage, having had several very different, but equally disastrous, experiences. I stick with seafood, usually, at which the French excel, though the pork at Les Papilles (further explanation here) has definitely changed my opinion of that particular animal.
And you can never, ever go wrong with dessert.